See if our 100% natural program can help you lose the weight!
Our doctor-supervised program is calibrated to your body's needs, to help you break those frustrating plateaus.*

Sign up and receive a free smart scale!
Free Virtual Consultation
*Individual results may vary.


Testimonials
Real, life changing results
Typical Total Weight Loss is 1-2 lbs Per Week
"Awesome support system. I wouldn't change my decision to embark on this journey. I've not only lost 10-12 pounds in the first week my body has continued to change. Thanks Lifelong Metabolic Center team. You've changed my life."
L.M.
Naperville

"I am very pleased to say that Lifelong Metabolic Center is everything that it says. It's been only 15 days and I've already lost 19 lbs. wooohooo! Thanks Lifelong Metabolic Center."
P.L.
Naperville

"I lost a total of 55 lbs, approximately 40 inches, and 4 (almost 5) sizes in two rounds on the LMC program!! I honestly feel like I am in my twenties again! Today I feel so ENERGETIC, so HAPPY, so ALIVE, and so SEXY!"
D.S.
Naperville

Questions
F.A.Q
If you feel you are overweight or have a desire to hit a certain weight goal, you will be eligible for treatment. The first step is to schedule an initial consultation with us so we can evaluate your current state of health.
After an initial consultation, our physician will create a customized weight loss plan just for you. Once your weight loss plan has been created, we will touch base with you at regular intervals to check on your progress.
As part of the Lifelong Metabolic Center weight loss program you eat real, natural foods. No shakes, bars, or prepackaged food!
We provide a discreet and comfortable environment for men and women of all ages. You'll be welcomed by a team of friendly staff who are passionate about the work they do.
Unlike other weight loss clinics, our program is completely non-surgical, and does not use HCG or hormones and is stimulant free. We take the time to create a personalized and natural weight loss plan for every patient. This means that our program is specifically designed to fit your body and lifestyle.
Our process
The 4 Key Pieces of the Lifelong Metabolic Program
Typical Total Weight Loss is 1-2 lbs Per Week
01
Science
We use testing and technology from day 1. The scale used in our program looks at not only weight, but body fat and muscle mass too. It is important to see what your composition is in order to make you the healthiest version of yourself-tight, toned, firm. The initial kit shipped to your home includes a swab for dna testing to formulate your long term plan.

02
Strategic Eating
The Lifelong Metabolic program is strategic and the jump-start phase is typically exciting, but maintaining steady and healthy progress is key. Hitting cruise control and settling into a lifestyle development pattern is central to our program. We want clients thinking long-term! And that takes strategy and as we move through the necessary phases.

03
Supplementation
We use supplements during the initial phases of care to support your body and give you a good nutritional baseline. We do not want anybody dependent on any product, but consuming items that can naturally assist with hunger, cravings, and that lethargic-yuck feeling most feel when they attempt to make significant changes can be helpful. Importantly, we use proven formulas with natural ingredients. There are NO drugs, NO shots and NO hormones on this program.

04
Continued Support
Having a coach and a healthy support system is key to making permanent and sustainable changes. You will have frequent check-ins with our staff so that you can stay motivated and keep moving forward in your program.
Free Virtual Consultation
Personal Coaching, Convenient Options
We want this program to be available to anyone, anytime, anywhere. You can even have a private consultation over the phone and get your weight loss program sent to your front door! We make it easy for you to start working towards your weight loss goals! This program is perfect for:
Anyone struggling to lose weight who may not enjoy group meetings or public weigh-ins
Patients who work Mon-Fri and cannot take time away from work but still want personal support
This program has helped both Men and Women reach (and stay at) a healthy weight!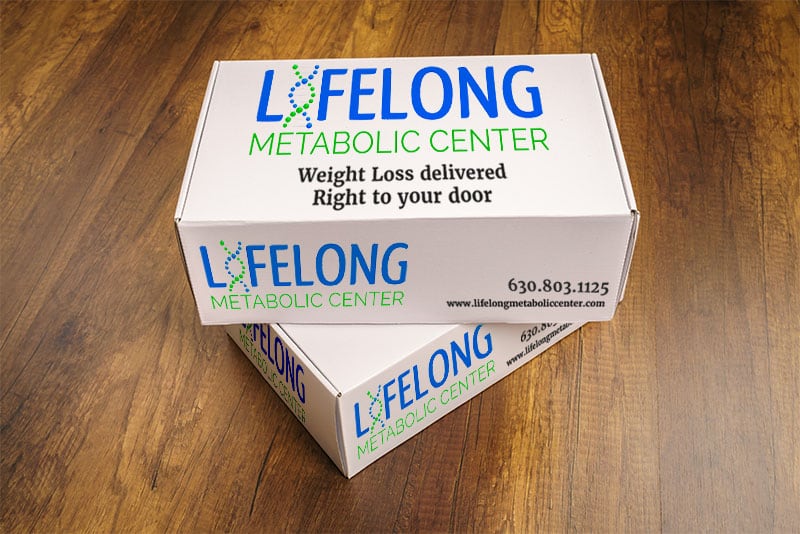 Why it works
The reason for our success
Typical Total Weight Loss is 1-2 lbs Per Week

Genetic Testing
Every client at Lifelong Metabolic Center will undergo a Genetic Test so that Dr. Borre can tailor the latter phases of the program to fit the needs of their body. We believe the individualized care we provide to our clients can help them achieve remarkable results.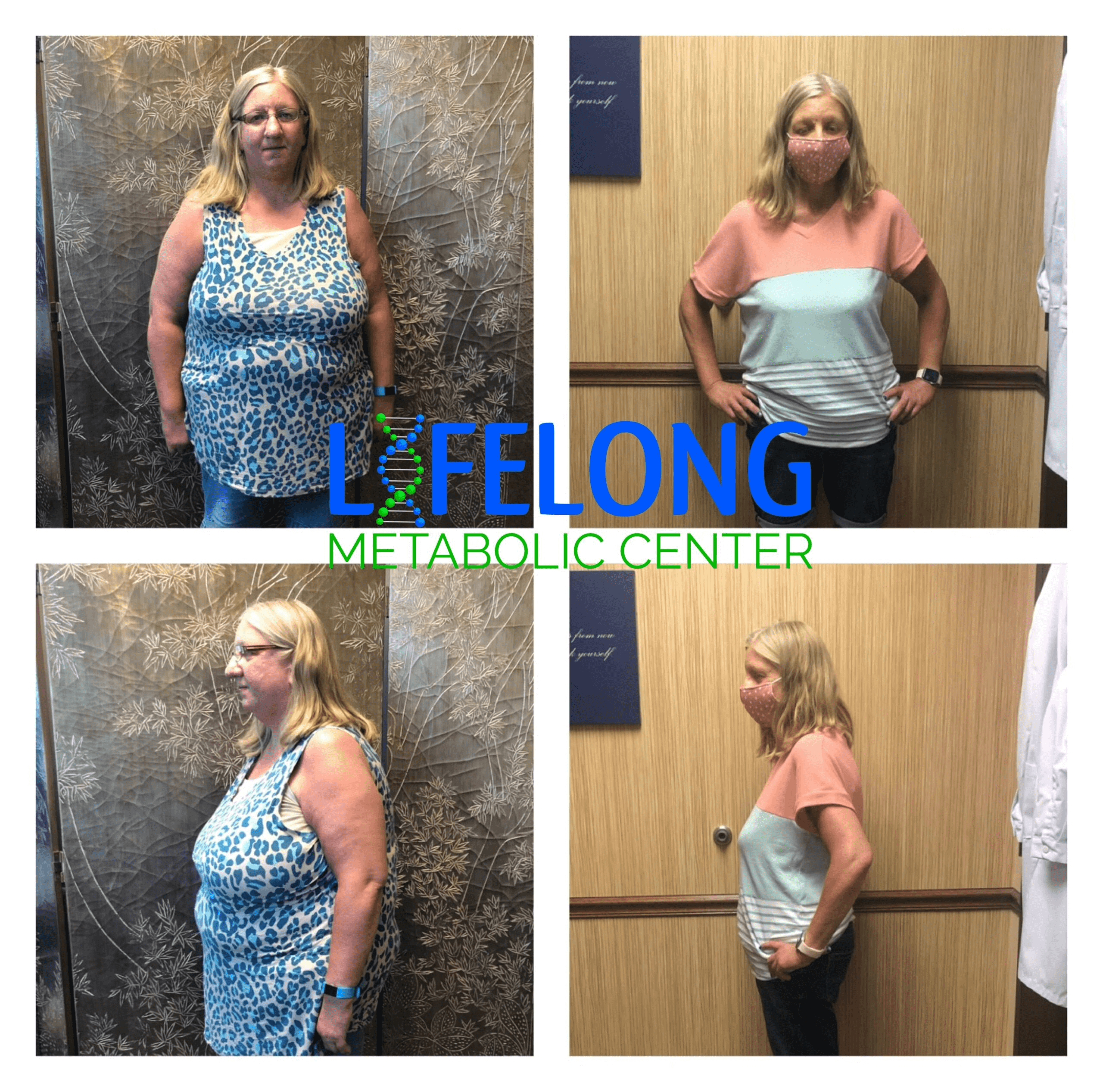 Sandy - 112 lbs lost

High Accountability
One of the big reasons our clients see success is because of our high level of accountability. Dr. Borre provides daily texting in the first 2 phases of the program, weekly texts in phase 3, and monthly phone check-ins during phase 4. Our clients find that having a coach to motivate them and keep them accountable is critical to their weight loss success.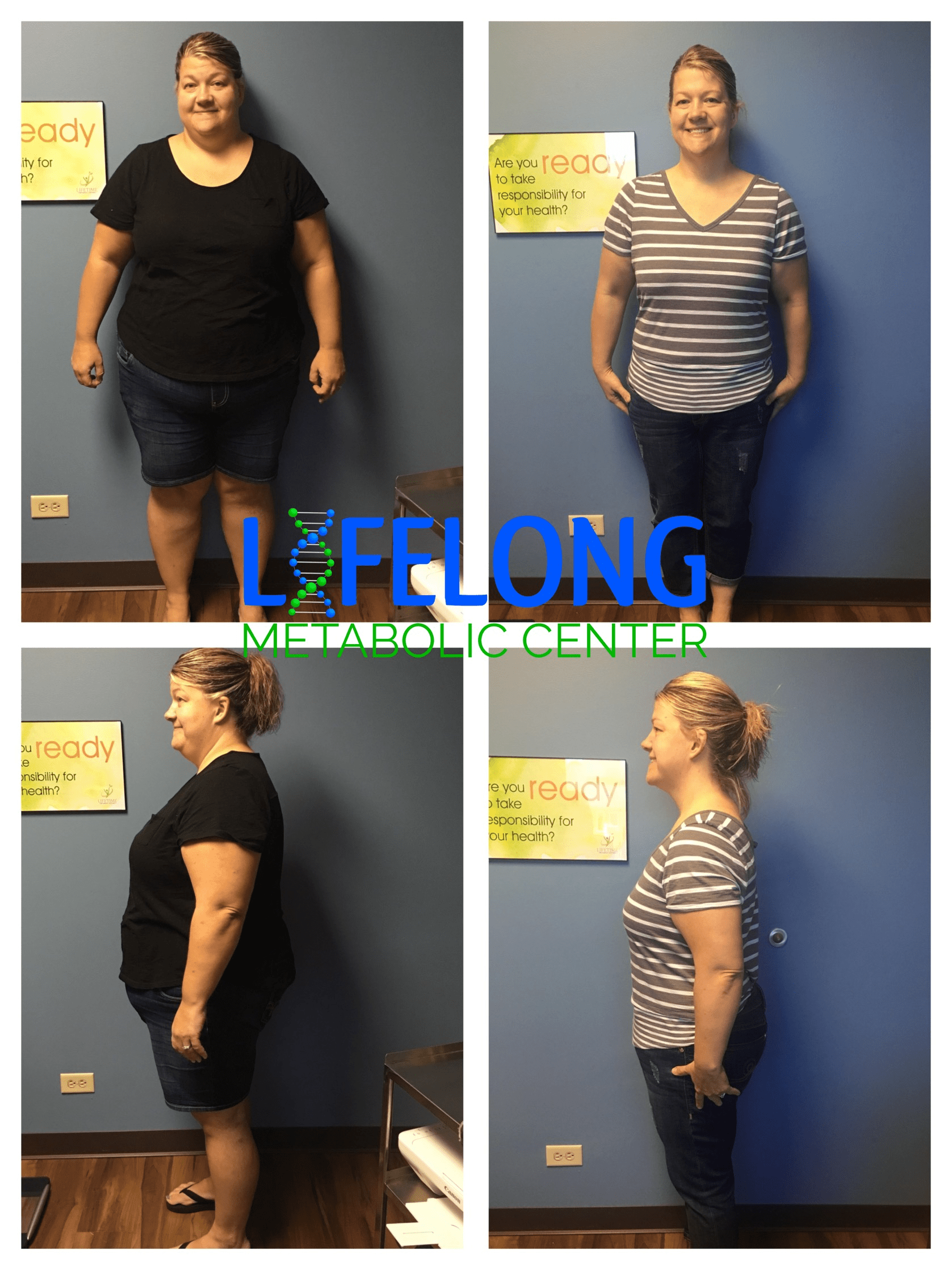 Michelle - 100 lbs lost

100% Natural Supplements
The Lifelong Metabolic Program uses healthy food and natural supplements to boost our clients up while in the losing phases in effort to help with mood, sleep, detoxing sluggishness, appetite suppressant and energy levels. Many of our clients have found that these 100% natural supplements make it easier for them to achieve their goals!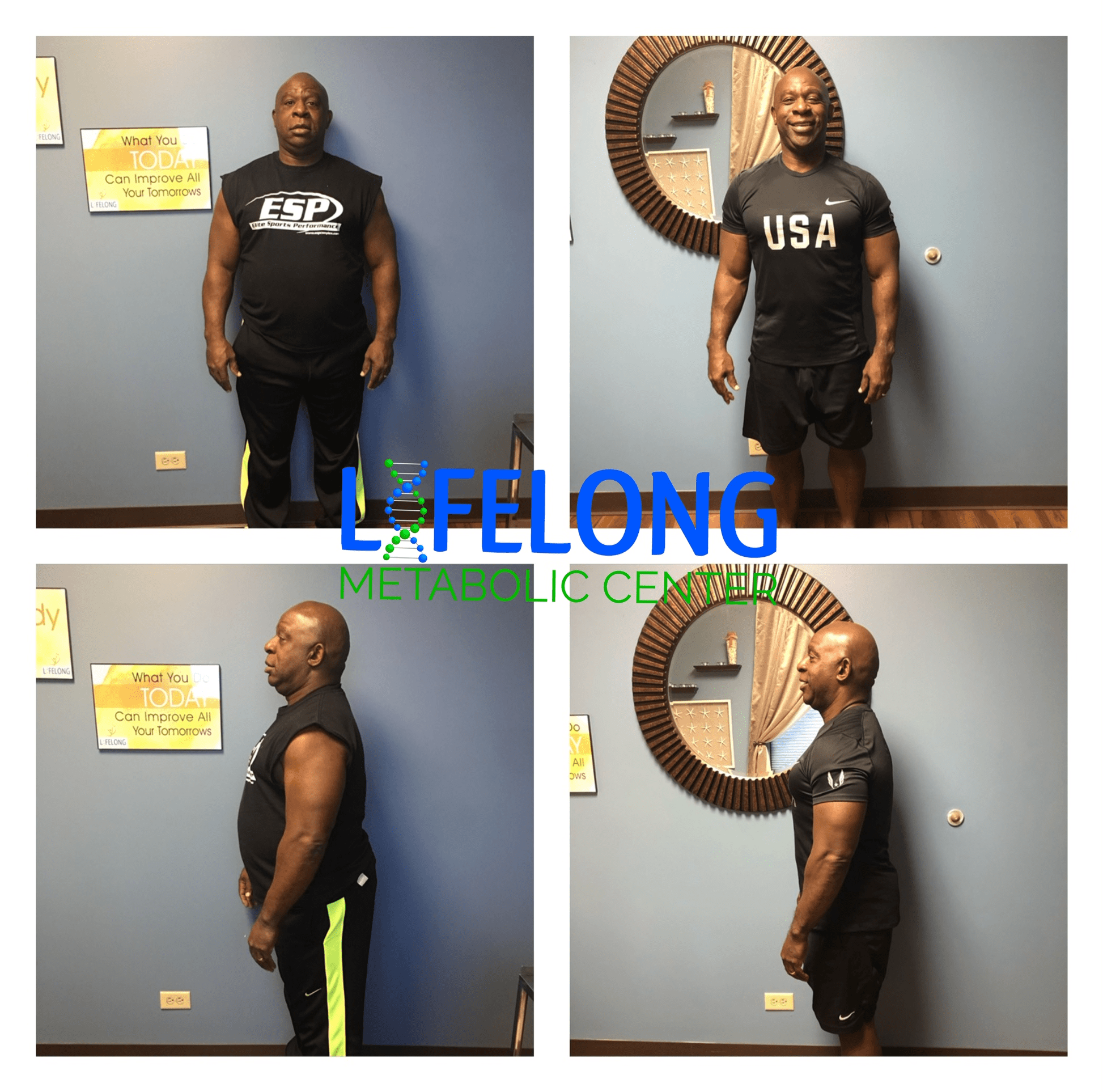 Chris - 54 lbs lost
Free Virtual Consultation
Help us get started
Plus, receive a FREE smart scale upon program signup!
Who we are
About Lifelong Metabolic Center
We meet so many clients that have tried just about every weight loss program. Losing weight is not a one size fits all process. At Lifelong Metabolic Center we realize that every patient is different, and we work hard to assist you to find results you're looking for. We work one-on-one with you to modify the program to best suit you and your body's needs.
Update
Due to COVID-19, we are offering free virtual consultations. Plus get our program shipped right to your door AND receive a FREE smart scale upon program signup!